This is a certification from Amazon Web Services (AWS) for professionals who want to test their overall knowledge of the AWS ecosystem.
As a Technical Product Manager, it helped me to develop a better understanding of the different services that AWS offers, but not only. It also covers infrastructure and web applications fundamentals.
What topics are covered?
The AWS Certified Cloud Practitioner exam covers 4 domains, which are: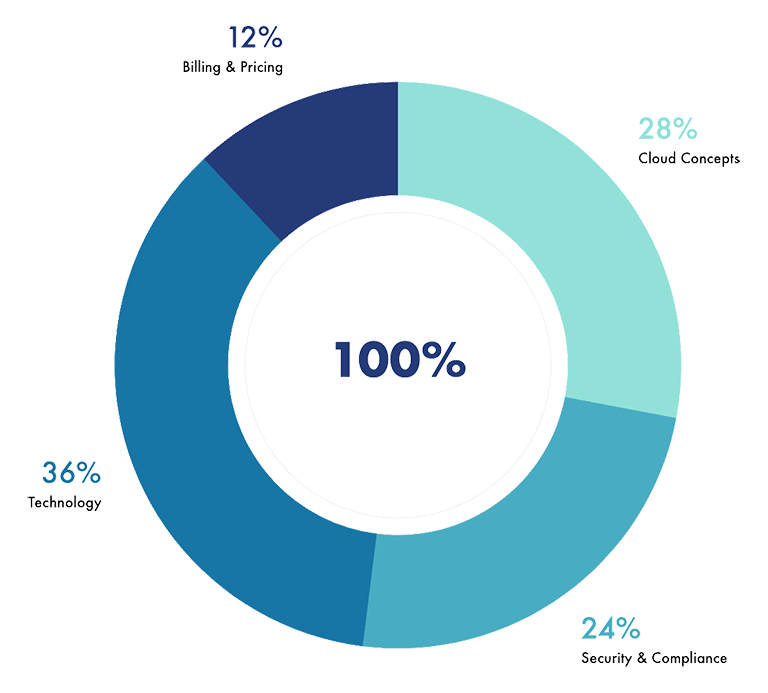 Domain 1: Cloud Concepts (~28%)
Domain 2: Security & Compliance (~24%)
Domain 3: Technology (~36%)
Domain 4: Billing & Pricing (~12%)
What's the exam like?
The AWS exam, which can be taken in a testing center or online, consists of the following:
65 multiple-choice questions (with multiple answers). You have the ability to mark questions that you're unsure about and go back to those later.
Up to 90 minutes to complete the exam
Costs $100
How to prepare for the exam?
As I recently join Nimble, getting ready for this AWS exam was very straightforward. The company puts a lot of effort into personal development and the team has put together several training paths for both engineers and product managers.
3 Steps to get ready for the AWS Certified Cloud Practitioner exam
Complete the Cloud Practitioner Essentials online course on AWS.training. This is a well-structured crash course (~6 hours) that includes video, knowledge checks, and related links.
Practice for the certification exam using the Udemy Practice exams. Write down the questions you answered incorrectly.
Research the different topics that you failed to answer. With a simple Google search, you'll likely end up consulting the AWS website which contains everything you need to know.